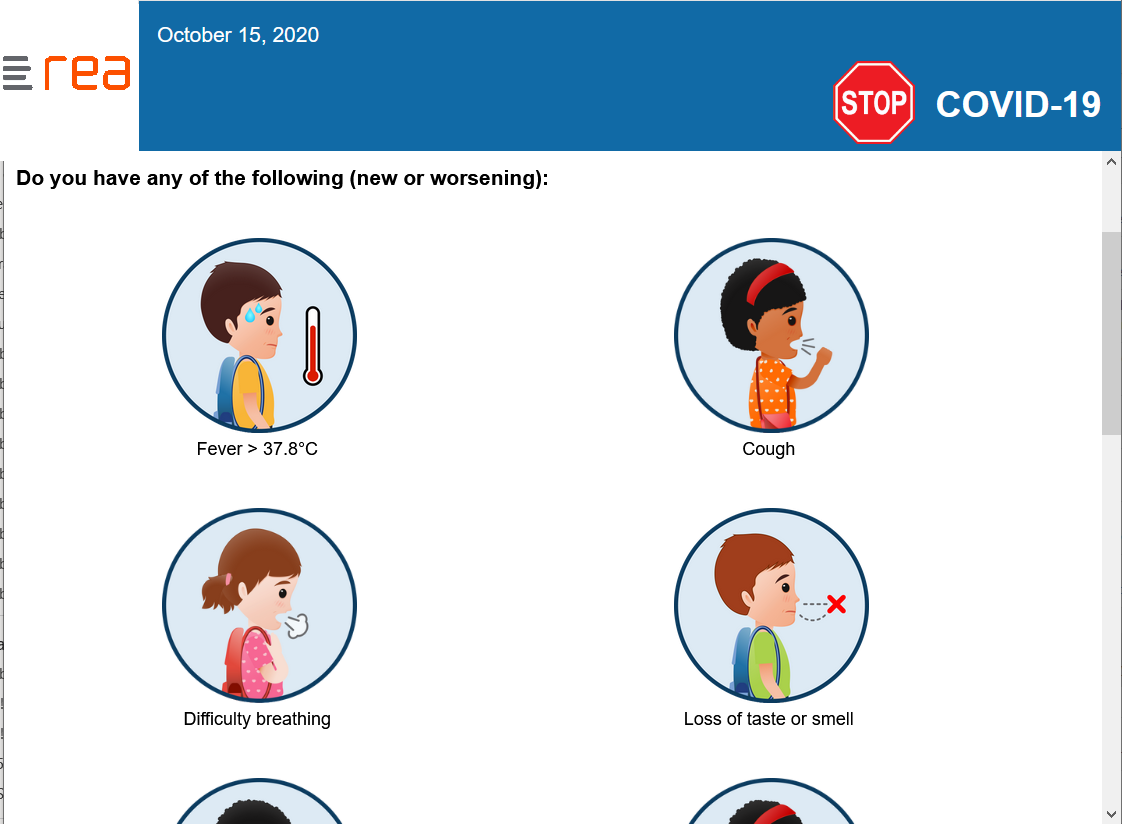 Entry Tracking
Entry Tracking is a combination COVID-19 entry form and back end CRM built specifically for grade schools where a parent or guardian drops off their child at the school and later picks them back up.
The CRM allows the school officials to configure the parents/guardians and students, and setup programs to identify when the parent can submit an entry form, and what times the day starts and ends for the student.
For parents or guardians, the system provides a personal link to access and complete the entry form for their child or children.  When submitted, the form will notify the parent to keep their child at home if they have symptoms, or indicate that they should proceed to drop off the child at the school.
Once the parent reaches the school, the school official accepting the child will be able to take their temperature, and confirm the child's symptoms and either admit or deny entry as appropriate.
Upon leaving the school, the school official can identify the parent or guardian that picked up the student, and this also allows for the tracking of any late pickups for billing purposes.
Entry and Illness Tracking Post Covid
Though local governments continue to reduce covid requirements for schools, this does not mean that COVID has gone away. Children are also exposed to a myriad of other illnesses that can disrupt school operations.
Entry tracking can be used by nurses and administrators to record symptoms and illness so that infections are easily tracked within schools. At risk students can be monitored, leading to less school closures and greater attendance.
Entry Tracking Benefits More than Health Professionals
Unlike illness tracking solutions from dedicated healthcare industry portals, REA Entry Tracking is designed to be easy to use by any professional. Our application allows easy illness and attendance tracking, as well as a visual interface clear and basic functions for illness tracking.
Working with REA
Whenever you integrate a REA Inc application, you and your team will receive through training on how to get the most out of our application. Schools that work with us to incorporate Entry Tracking will benefit from experienced developers that can work with your staff to make sure everyone is trained faster than on any other competing solution.
Features
Entrance and Exit tracking 
CRM keeping track of children and their illness
Powerful notes features for detailed reports
Large, visual buttons for recording symptoms 
Contact information for parents and staff
Visual and easy to understand entry form completion records