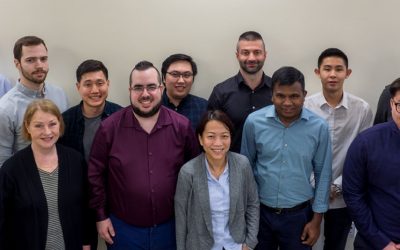 Welcome to Felix Chen and Suja Chackochan to the REA team.  Suja was a Web Developer in Montreal before heading to Toronto to find a new position.  She has a Bachelor of Engineering in Electronics and Communications, and a Master of Engineering in VLSI Design and...
We'd like to welcome Barbara Howard to the REA team as our newest Software Support Assistant.  Barbara brings a wealth of IT experience to our company. She originally worked as a programmer for the Toronto Stock Exchange and has held roles as programmer, systems...
We'd like to welcome Andrei Korac to the REA team as our newest Junior Programmer Analyst. Andre completed his BSc. of Computer Science with Honours at Ryerson University and brings to REA skills in Java, C, HTML/CSS, React, NodeJS, SQL, MongoDB, Windows and Unix....
We'd like to welcome Thurston Lim, a summer student, to the REA team. Thurston will be assuming a role as a Junior Programmer Analyst and though he is only here for a few months, he will be learning to build websites using WordPress and the DIVI theme. We'll also give...
Ali, Scott and Tanzie have all be given new responsibilities as lead developers and will be working with the other staff to assign work, coach, monitor and help them learn and grow their skills. This will help us manage our projects more efficiently and also help us...